Isaac Pelayo (Los Angeles, b. 1996) currently lives and works in Los Angeles, Ca. Isaac's hyperrealistic aesthetic expressions are a mixture of classical painting, enlightenment, and pop culture. Inspired just as much by Da Vinci, Rembrandt, Velasquez, and Dali, as by The Renaissance, Baroque period, Chicano Contemporary Culture, and Street Art Movement. As a young child, Pelayo found friendship with graphite and paper, son of renown fine artist Antonio Pelayo Jr. who early on exposed him to the Arts. At the age of eleven, Pelayo exhibited his work for the first time and won a 1st place award at an Art Contest that led him on an artistically curious path.
Today, only a decade later at twenty-one years old he works at the Ink and Paint Department for Disney alongside his father.
 
Music On Walls had the chance to discuss with Isaac Pelayo as he will be presenting his new body of work on June 2nd for "VISION", a new solo show that explores the inspiration of great music artists.
Hi Isaac, what are the pieces inspired by music that will be presented at the VISION show?
The portraits of Pac, Big, and Michael will be included in VISION. For obvious reasons these pieces were inspired by their craft. I grew up as a child listening to a wide variety of music however, Pac, Big, and Michael influenced me the most. Pac taught me how to be raw, not to give a fuck, and speak my mind. Big schooled me on how to be fresh, have swag, and do it like I meant it. Michael gave me life, energy, love, and joy.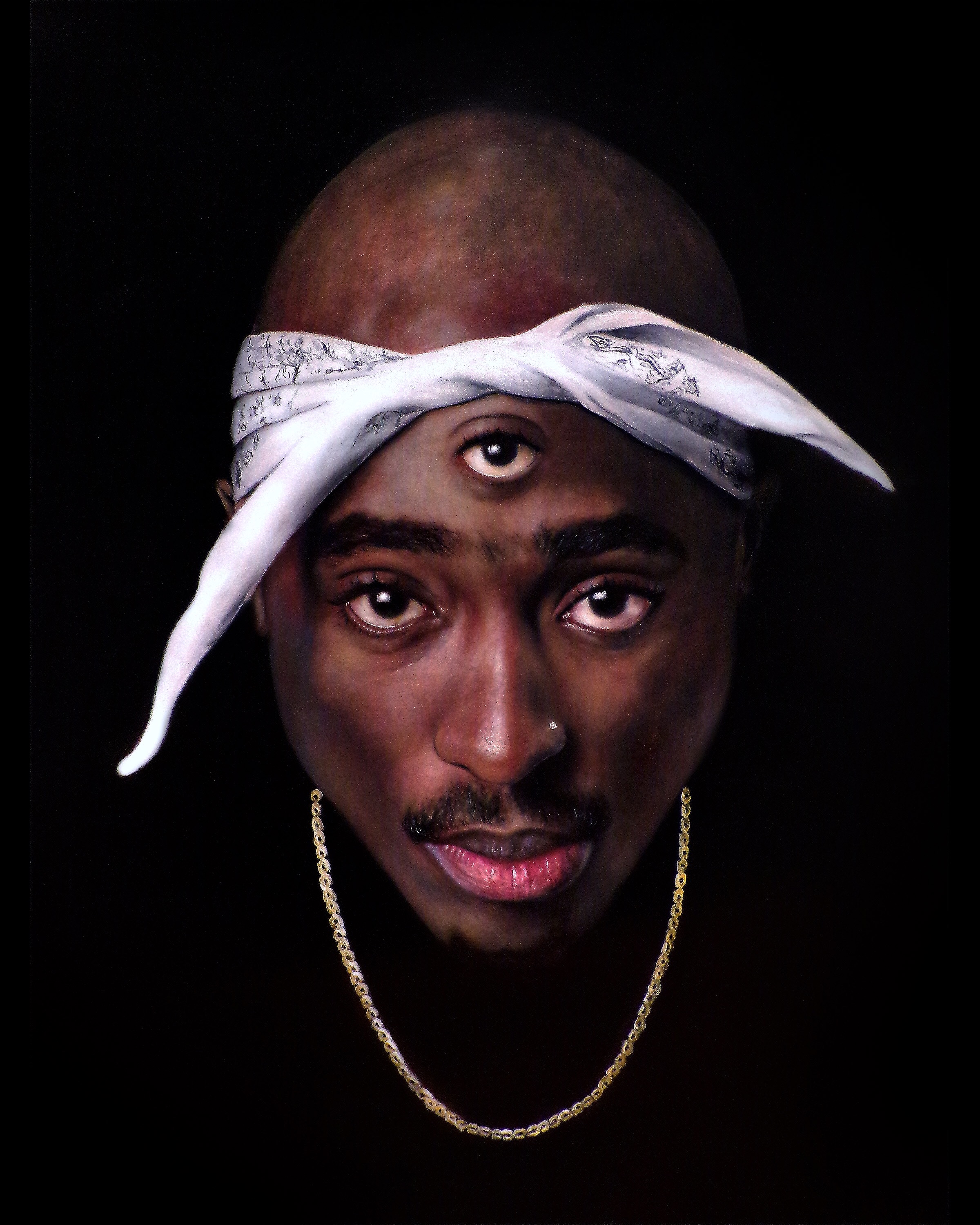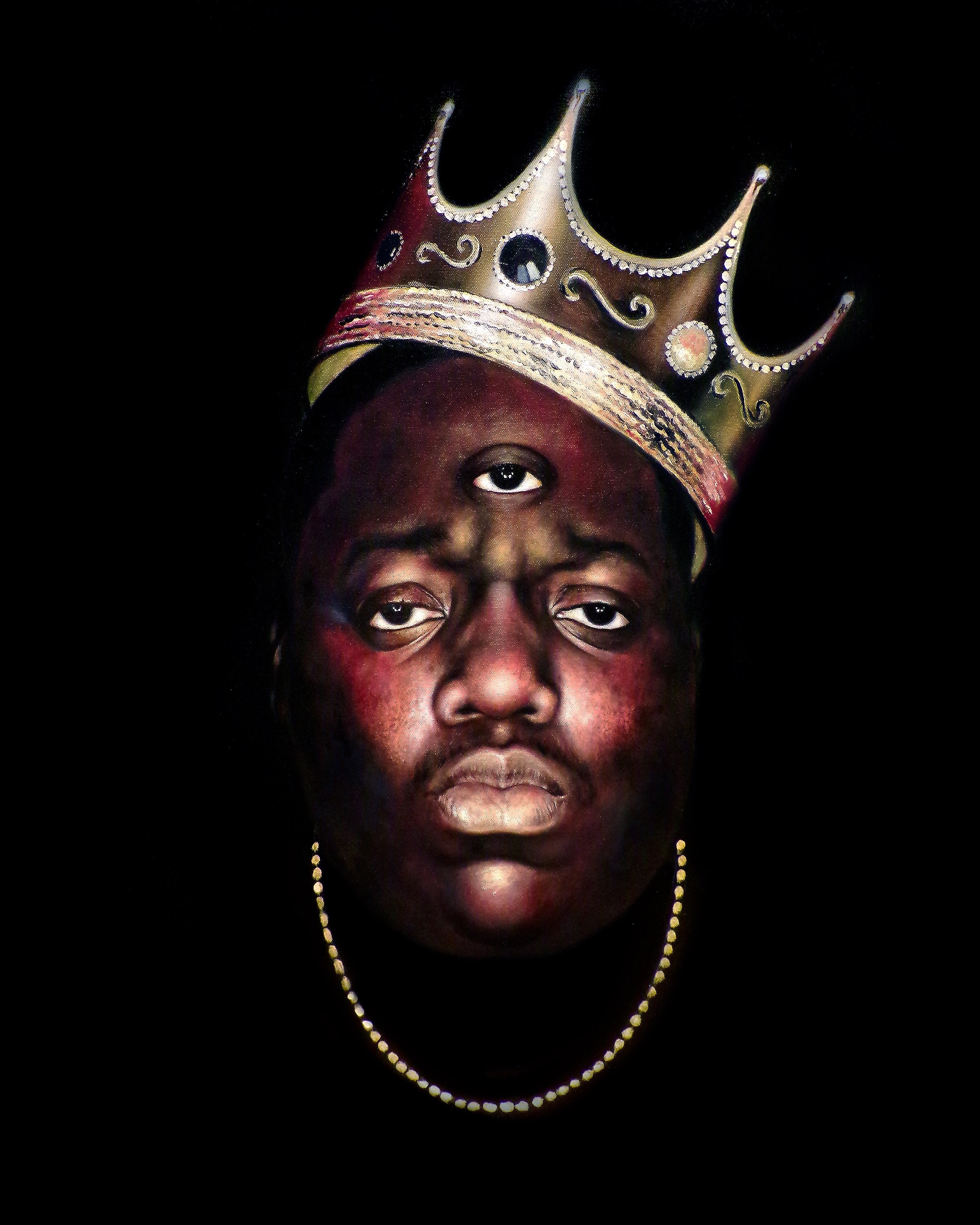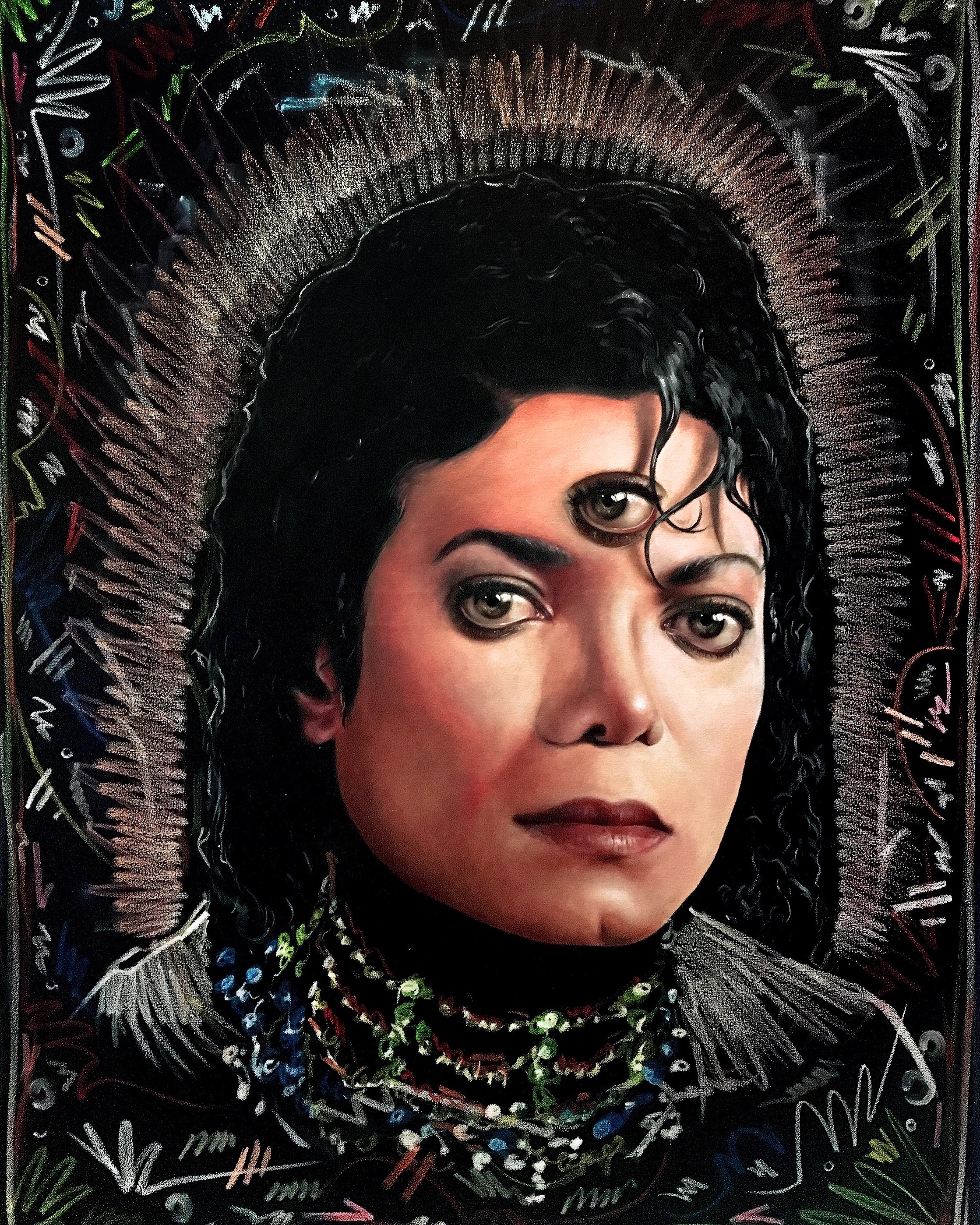 Was there a particular music that inspired inspired these pieces presented today ?
During the course of painting each portrait I often listened to the music of the subject accordingly. It allowed me to dive deeper into focus and really capture each individual as they were meant to be.
Could you tell us the importance of music in your creation process?
Music plays the biggest role when painting. Each of these pieces in particular contain some energy in which were taken from hearing the melodies and harmonies of music of the subject. When painting the subject who are not musicians I would listen to music I felt related to them. For example a portrait of Da Vinci, my choice of music were classical, gothic, and gregorian.
Could you tell us the importance of music in your life?
Music for me acts as an everyday lullaby for moments of every second through out the day. Music contains power in my opinion. Music is persuasive and empathic. It could instantly put me in any mood I wish to be in. Music can even change the way you perceive reality and people. I like to think of music as a therapist and a looking glass to see things differently.
What is your favorite music inspired piece?
I couldn't say which would be my favorite. They all meant something grand in the process.
What have you been listening to during the preparation of the show?
During the creation of this series my playlist consisted of hiphop, pop, rock, classical, gregorian, gothic, blues, jazz, house, cumbia, conga, and much more.
What is on your playlist at the moment?
Masego, Daniel Ceasar, J Cole, Haute, Greta Van Fleet. Here isa playlist of my favorite songs of all times.
Listen to the playlist Isaac made for Music On Walls
Are you a musician?
I am a musician, I'm a hiphop artist. When writing I try not to limit myself. I just like to be creative and change things up. I don't record often enough but I would love to dabble in most genres. Each would allow me to express how I feel and reach several demographics.
STAY TUNED WITH ISAAC PELAYO HERE
Don't miss VISION opening June 2nd in Los Angeles