Chris B. Murray had a hunger for art from his earliest years, growing up in a small town in upstate New York. Having ambitiously exhausted his autodidactic options, he then majored in illustration at Rochester Institute of Technology. He now practices in Philadelphia, where he lives with his girlfriend, Emily, and their dog, Chunk. His work has been awarded or recognized by the likes of The Society of Illustrators, Juxtapoz, Hi-Fructose, and Illustration Age, among many others. He has done editorial and promotional illustration for many high-profile publications such as The New Yorker, Boys' Life, and XXL. Recently, his Adirondacks-exploration series "ADKS" showed at Chicago's Rotofugi Gallery.
Hi Chris, today you selected for MoW 5 of your artworks inspired by music. Can you tell MoW why you chose those music artists ? What was the music behind the artworks ? What inspired you to create them ?
Well these musicians chose me to do these projects for them be on t-shirt designs, posters or cover art for their albums. Most if not all of these pieces were hip hop related.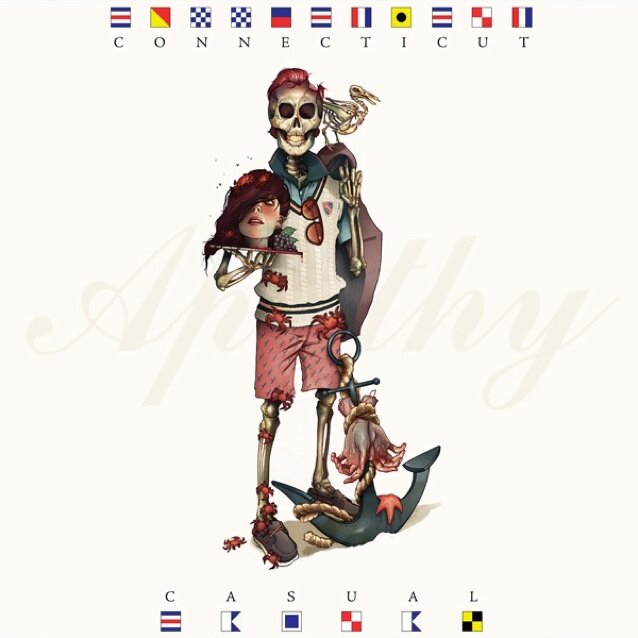 Why is music important to you and your art?
Music and movies have always been a big part of my life. Since I was young. I was either drawing to music or a movie. It feeds my creativity.
Can you tell MoW more about the techniques you used. How old is your technique? How did it start? How long does it take you to make an artwork?
My techniques normally consist of hand drawings (ink or pencil) then adding the values / shading with marker, watercolor or acrylic. I'll then take that image into photoshop and touch it up. It's not a very uncommon technique these days, I think a lot of artists / illustrators use these methods. More importantly it's how you handle the image not what effects can be added later in photoshop. Each piece takes me roughly 5-7 days to complete.
Do you have plans on creating new artworks inspired by music ?
Yes! I'm currently working on a new series of classic 90's hip hop covers revisited in my illustrative style (Illmatic, Ready to Die, 36 Chambers etc.). I've been dying to start these....they are going to KILL.
Do you listen to music when you're working ? If so, what kind of music ?
Yes. These days it's mostly instrumentals / zone out ambient sorta stuff. I'm finding it more and more to concentrate with lyrical music. Although I do enjoy listening to different comedy podcasts from time to time. That helps fill the void of working alone in a studio 5 days out of the week.
What is the song you liked the most lately? The album ? What was the last gig you went to ?
I might be a little late to the show but Arcade Fire "The Suburbs" is my favorite album right now. The song "Surburban War" really strikes a chord with me.
I also listening a lot to RJD2 "Heres Whats Left"
Last gig I went too....hmmm. Man it's been too long. Probably a Nas show a year or two ago. To be honest I can't even remember. That's sad. But I am going to a J5 / Dilated Peoples show in July!
Are you a musician yourself ?
No I'm not but always saw myself being a djay if I wasn't doing art full time. I'm about to start a vinyl collection so who knows, maybe one day.
Find out more about Chris Murray here :