Born in 1988 in Belgrade, Artez is Serbian street artist living and working in Belgrade, whose style can be characterized as a mix of photo-realism and illustration.
During past few years, he has been actively present on international street art scene painting murals all around the globe – Spain, India, Germany, China, Romania, Brazil, Bosnia, Argentina, Serbia and many more. At the moment, focus of his work are female characters and floral motives.
Last June, Artez painted a mural titled "Enjoy the Music" in Bjelovar, Croatia. Music On Walls had the chance to discussed with Artez about the connection of his work with music.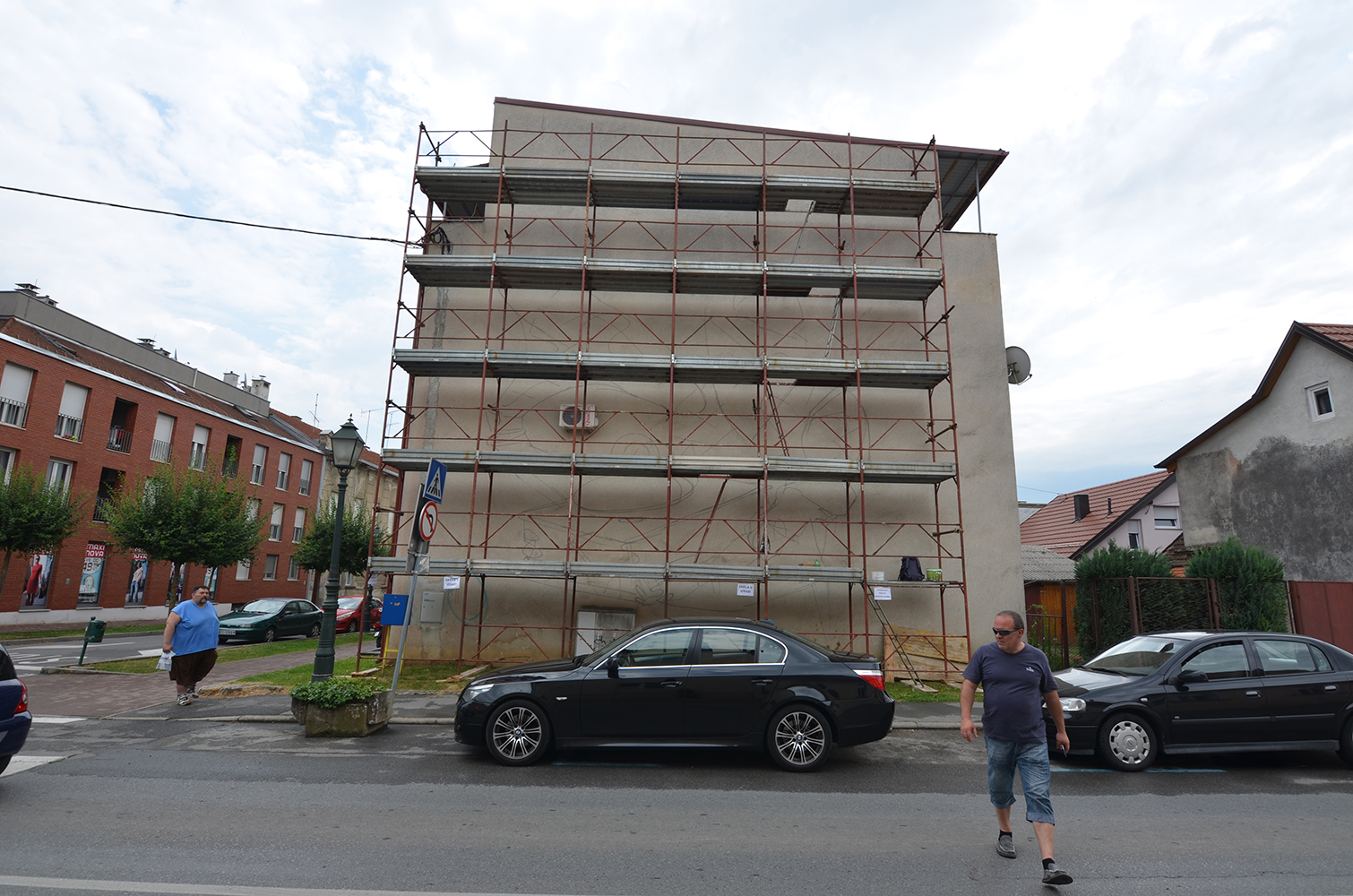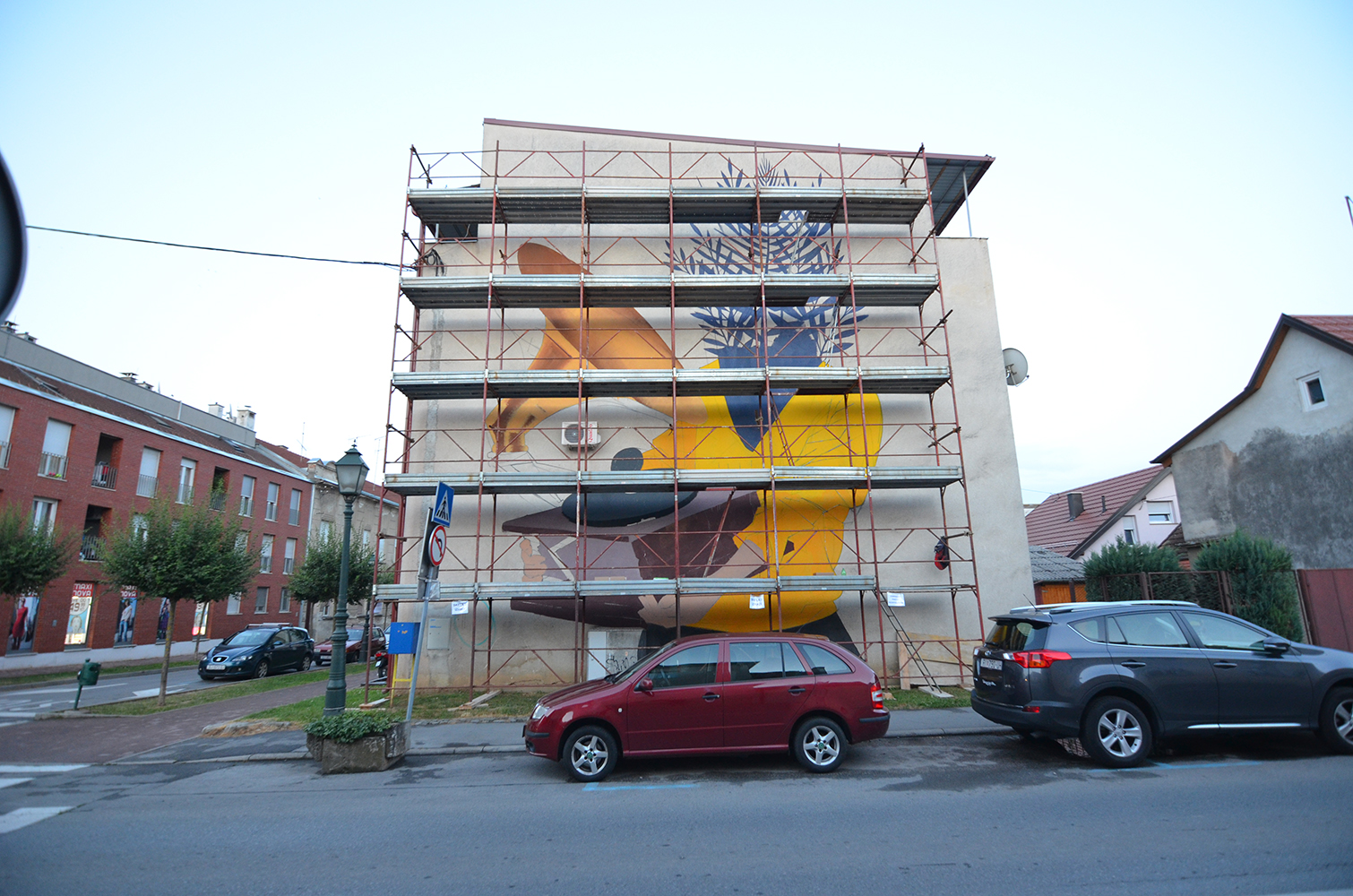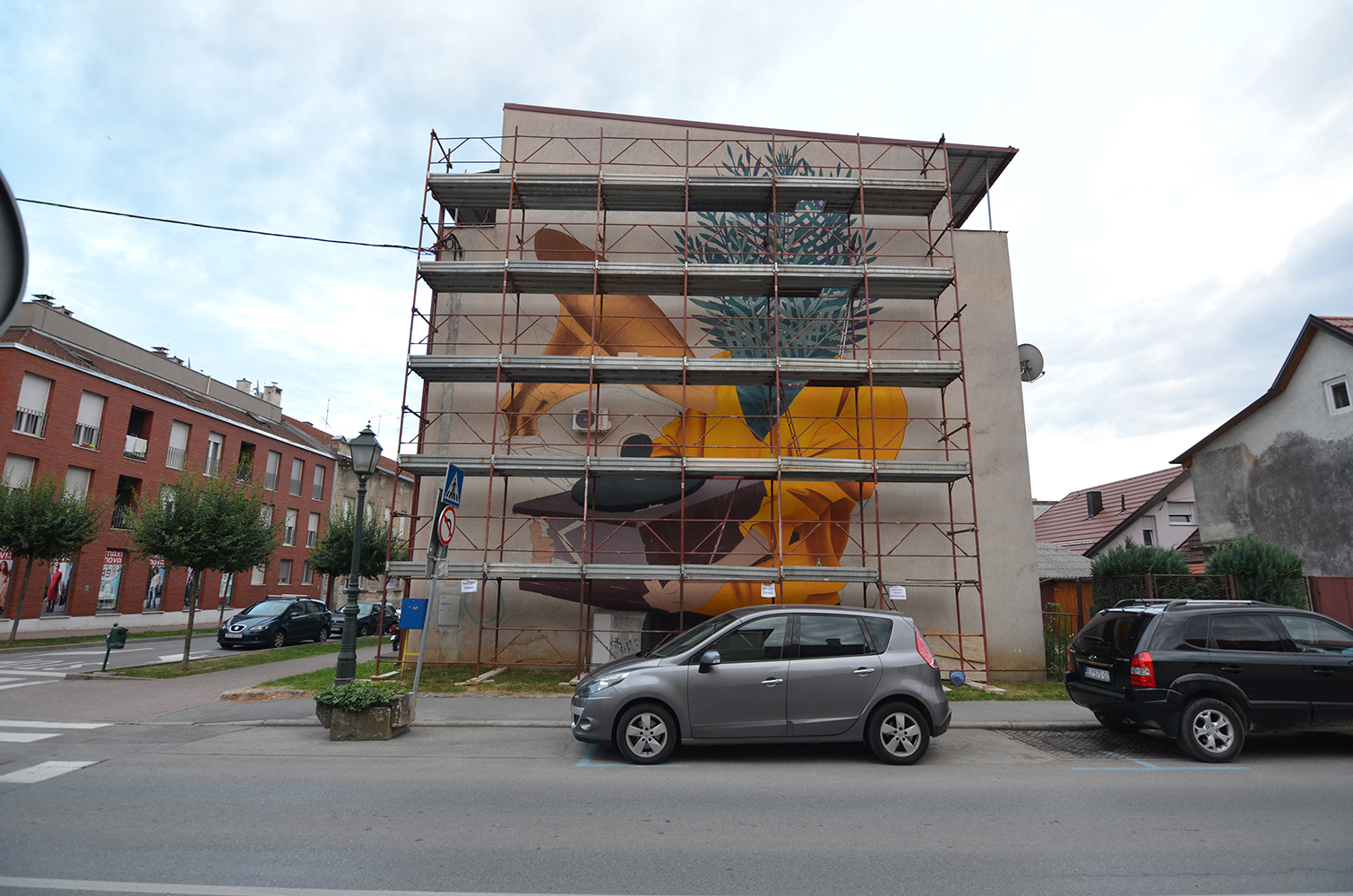 - How did the idea of painting "Enjoy the Music » come to you?
My new line of work is focused on characters that are turning viewers to focus back to nature and things that can inspire us to become better in any way possible. I have heard that plants love music and I wanted to make my "creature of the nature" feel good, so I gave her an old gramophone.
- What is the story behind this mural?
Event hough the gramophone is really heavy, my character doesn't mind carrying it around because she knows that you need to put an effort if you want to enjoy good things that life brings. By doing this "creature of the nature" I am sending a message to the viewer - things in life don't come easy, but when they do come, enjoy it!
- Is there a song or a musician that inspired this mural?
Nope, mural is inspired by plants and their love for music
- What is your favorite song at the moment?
I am still super excited about the whole "Migration" album from Bonobo, definitely my top pick for 2017.
Check more of Artez here :