Chor Boogie is an artist, a conceptual genius, a street romantic, a master of illusion and technique, Chor Boogie is an original. His works can be described as having healing effects by his unique and unmatched use of color, which brings greater meaning and understanding to his works. Every vibrant piece has a story attached to it. Chor Boogie's colorful paintings are attracting A-list celebrities, art galleries and museums. Originally from San Diego, the artist known as Chor Boogie currently resides in San Francisco but is an internationally known artist and has traveled extensively to exhibit his work around the world.
Hi Chor Boogie, today you selected for MoW 2 of your artworks inspired by music. Can you tell MoW why you chose to represent those music artists? What was the music that inspired those artworks?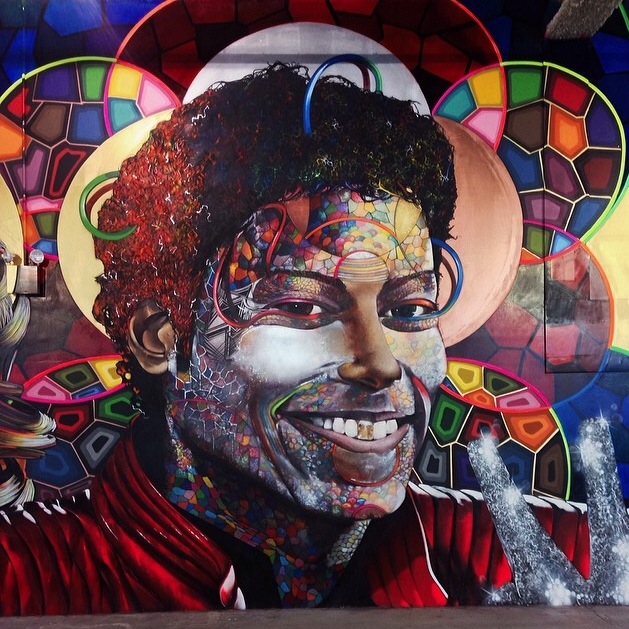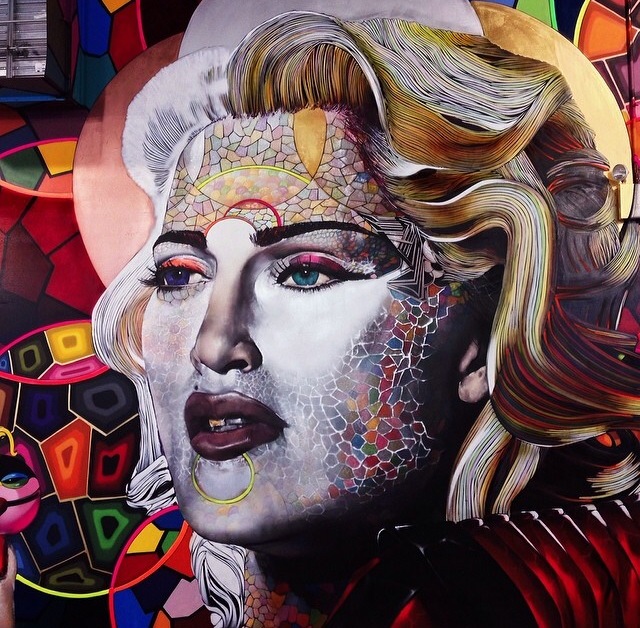 I chose Michael Jackson and Madonna because growing up they where apart of your life when its comes to musical influences plus they are DOPE...why not paint them.. ....
"Like A Virgin" for Madonna ... and of course "Thriller" by Michael Jackson and "Can U Feel It" by The Jackson 5 inspired his piece..
Why is music important to you and your art?
Simply because music and art are relatives ... One is visually speaking one is visually speaking with words... When it pertains to my art I listen to music when I paint and it helps the movement and the flow with my work... Hence the name BOOGIE in CHOR BOOGIE and that's chor as in chore boogie...
If you had to choose between the two, which of your artwork would be your favorite ?
I don't do that... I love them equally the same.

Can you tell MoW more about the techniques you used. How old is your technique? How did it start? How long does it take you to make an artwork ?
It depends on how long it takes... It takes a lifetime...
I use spray paint so that spawned from the late 60's to early 70's and its evolved here now. I have been using it since 93, and my technique is of many ways and uses of the can which in fact would be better explained if you witnessed it in person than me actually trying to explain it to you. It started very carefully at the age of 13 by being inspired by the greats like Phase2 Riff170 and Vulcan...
Do you have plans on creating new artworks insipired by music ?
All my artworks are inspired by music so : YES to answer your question.
What is the song you liked the most lately? The album ? What was the last gig you went to ?
The song I have been feeling right now is "Another Galaxy" from Natti's album "Still Motion"... My last gig was painting a mural for Equity Office Properties in NYC 120 west 42nd st literally the heart of Times Square.
Are you a musician yourself ? If so can you tell MoW more about your music projects ?
I am a visual musician but instruments I am none..
Check more about Chor Boogie here: