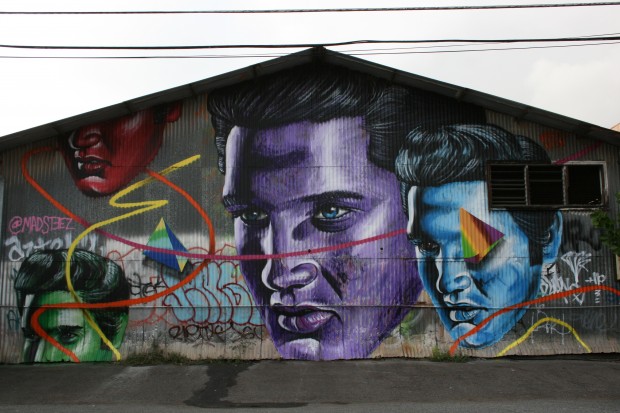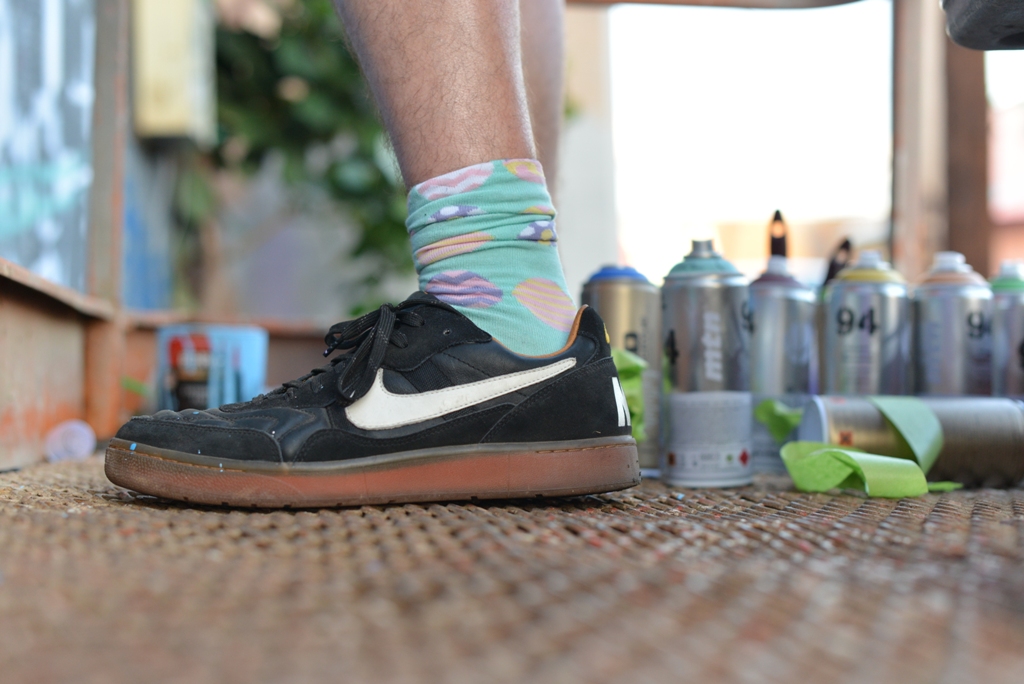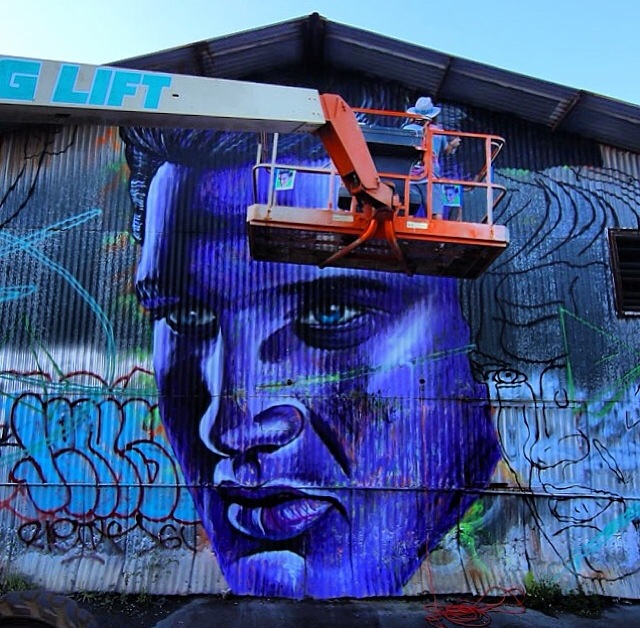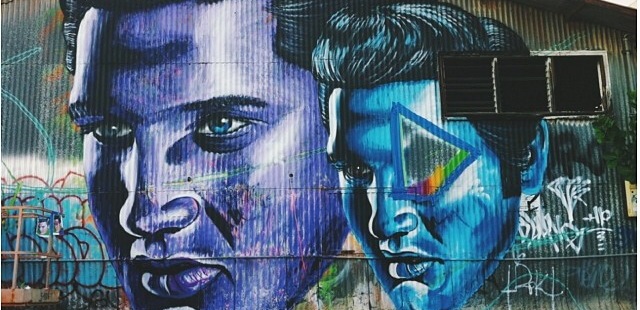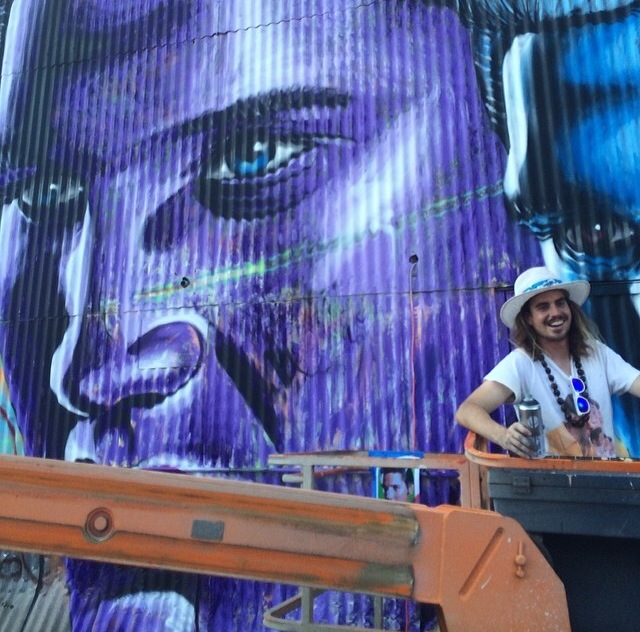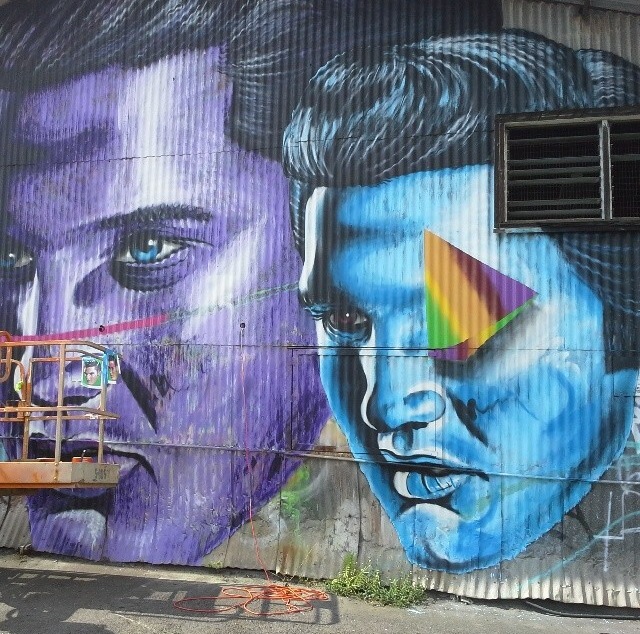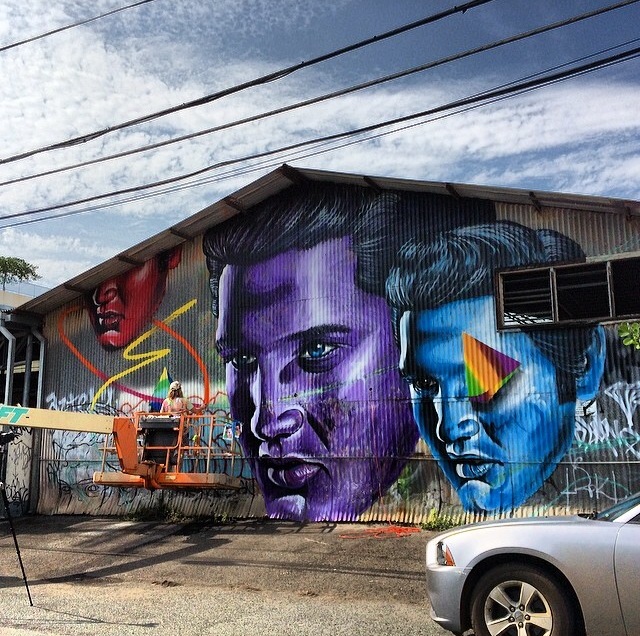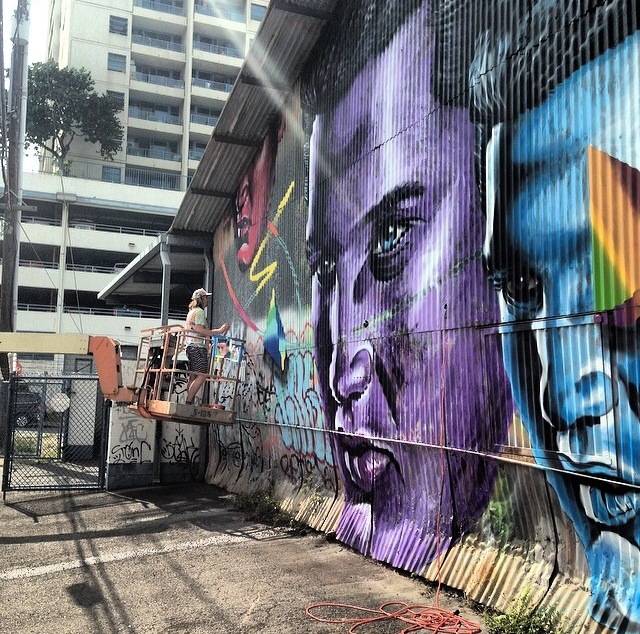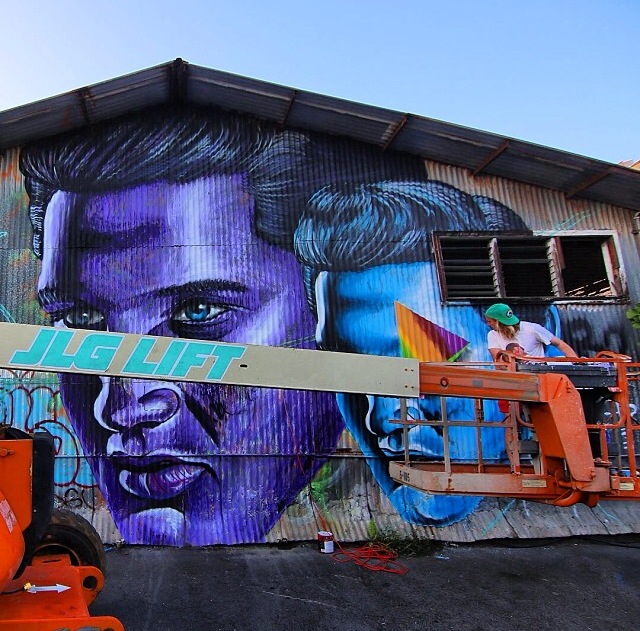 MoW couldn't miss this big mural made by Madsteez in Hawaii for PoW WoW this week.
You might have recognized his pastel colors and his collaboration with The King - Elvis Presley! that highlight his style.
Red, green, purple, blue, Madsteez gives us Elvis in many colors! The boldness of his graphics makes Madsteez clearly one to watch in Hawaii.
BIG THANKS to POW! WOW! for gathering such talented contemporary artists and engaging with the broader community in the process and creation of art.

More info :